We're launching a new partnership with Shopify and giving all eligible creators access to live shopping tools.
Every day, people come to YouTube to shop – this includes me, a self-proclaimed sports fanatic. I use YouTube to hear from players, experts and my fellow fans and decide which new hat or jersey is the next fun purchase to help me represent my team. We know that creators and viewers have a unique relationship and it's this trust between them that helps inform what viewers ultimately buy. In fact, according to a study we ran in partnership with Publicis and TalkShoppe, 89% of viewers agree that YouTube creators give recommendations they can trust, so it's important that everything that we're working on in YouTube Shopping is in support of ensuring a seamless viewer and creator experience.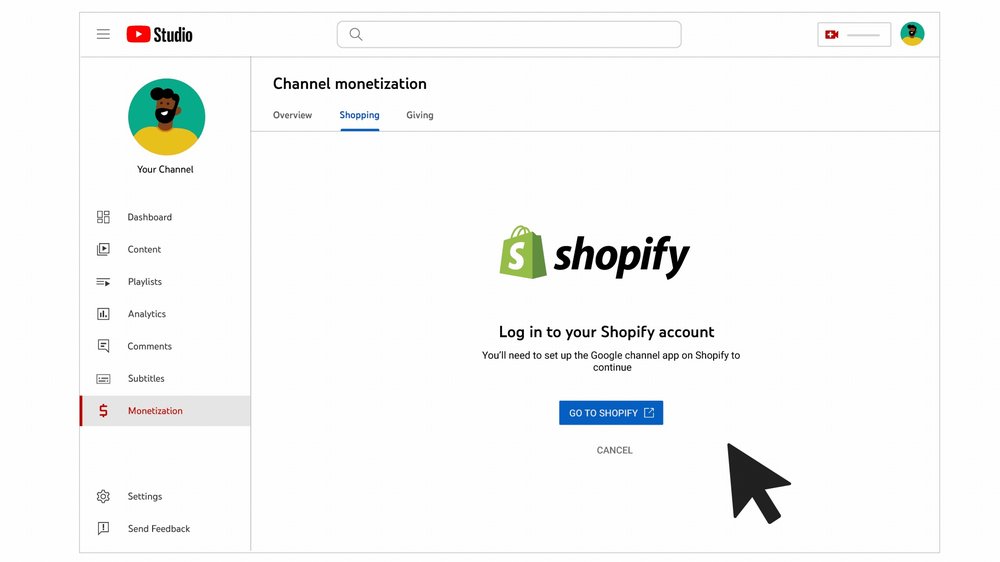 Just this year, we've made live events from Brazil's biggest soccer tournament, Paulistão, to YouTube's second annual Beauty Festival, to Coachella, completely shoppable for viewers. We've also reimagined product launches, hosting the first ever Shopping on Shorts challenge with Glossier, to exclusively launch their no. 1 pencil eyeliner. And we've expanded access to shopping to even more creators and added more types of products that can be tagged in a video so viewers can shop even more.
But we know that shopping inspiration can happen anywhere, so starting next week we'll be introducing a new shopping destination in the explore tab that will feature shoppable relevant content for viewers in the US, Brazil and India, with additional countries to roll out later this year.
We also know that creators spend a lot of time building a business and developing their products, so we want to make it even easier for them to connect and manage their stores on YouTube and bring their products directly to their audience.
"My most viral videos are my design videos. It gives the audience a peek at what's going on inside my head and the WHY behind each product I design. The incredible thing is that not only do these videos perform well in terms of views and growing my following, but these videos can literally sell out the featured product in a matter of hours!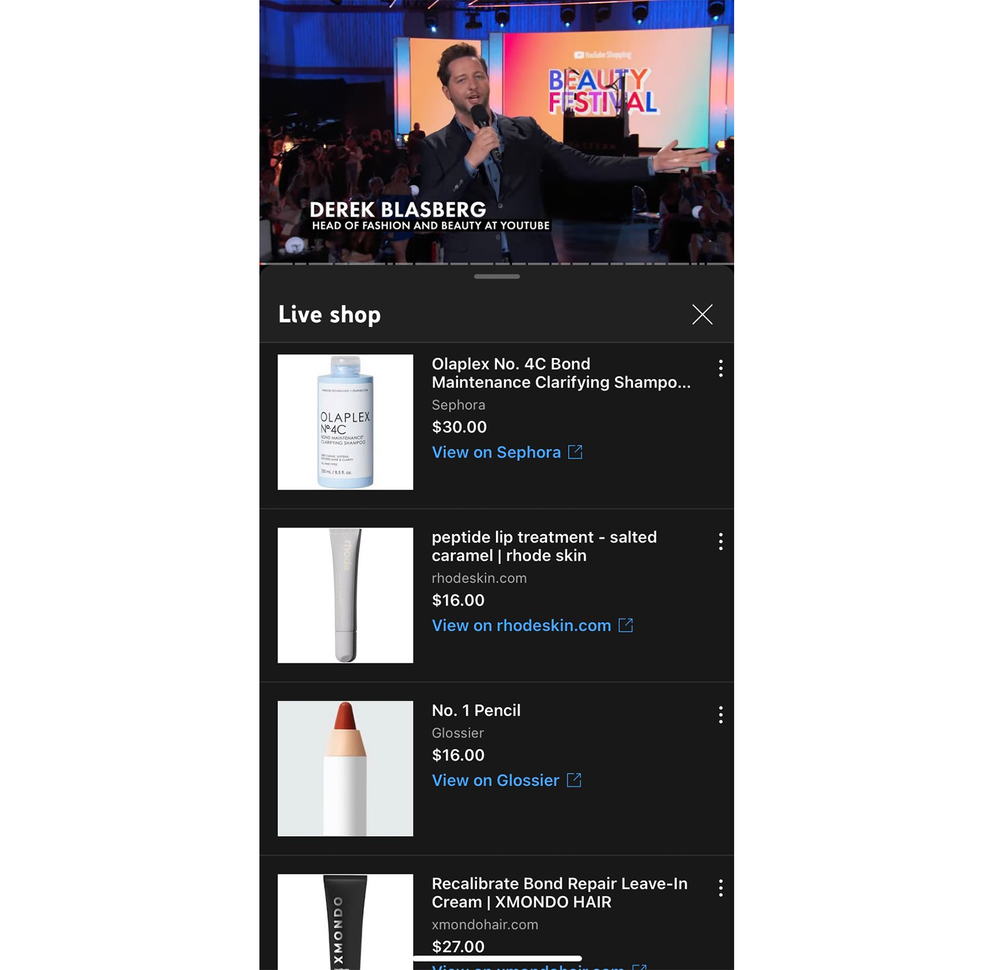 By allowing the viewer to shop directly from YouTube, it makes shopping seamless and easy. I predict that this will heavily impact my conversion rate which will help more people give my products and my brand a chance to become part of their everyday life!" – Cassey Ho, creator & Shopify merchant, Blogilates
To make it easy for creators to keep doing what they do best, we've introduced new tools within YouTube Studio's 'Shopping' tab so that creators can easily manage how their products are tagged and appear across their channel. Additionally, all eligible creators can now access live shopping features like the ability to tag products to a live stream directly from the Live Control Room.
And today, we're announcing our partnership with Shopify to enable creators and merchants to easily feature their products across their YouTube channels and content. Now eligible creators can link their Shopify store to their YouTube channel in just a few steps.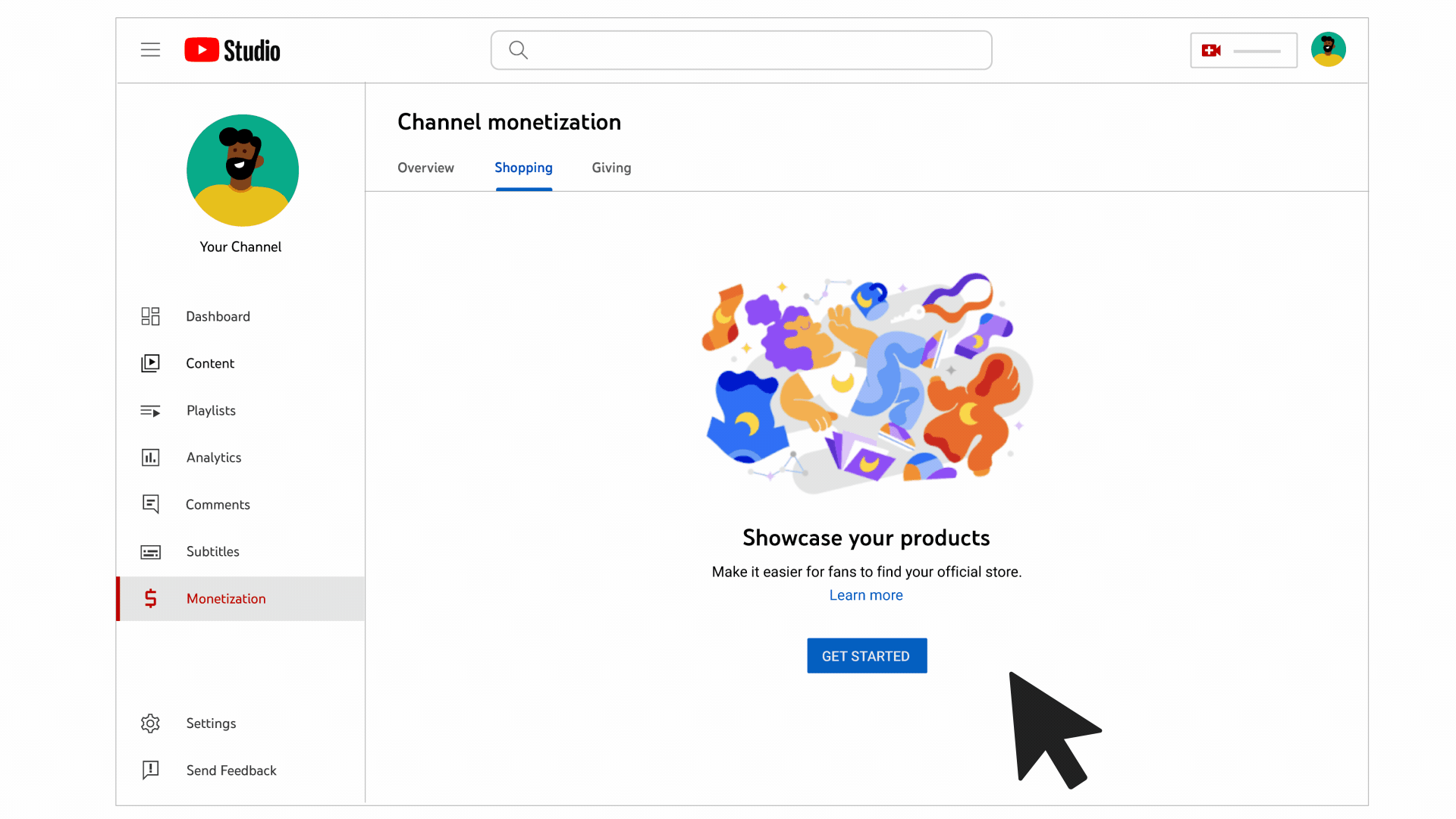 Creators who link their stores can display their products across their channel and benefit from Shopify's real-time inventory syncing so that viewers are never disappointed to find a product out of stock. And, for a more seamless shopping experience, creators in the US can enable onsite checkout so that viewers can complete their purchases without leaving YouTube. Creators can get started by visiting the 'Shopping' tab in YouTube Studio, or find out more about how to connect their Shopify stores here.
"We're excited to partner with YouTube, and help scale the creator economy into its next phase of growth."Kaz NejatianVP of Product at Shopify
"Shopify is the commerce infrastructure of the internet, powering millions of independent businesses all over the world. We believe creators are the next generation of merchants, and YouTube has been a long-time leader in powering this new cohort of entrepreneurs. We're excited to partner with YouTube, and help scale the creator economy into its next phase of growth." – Kaz Nejatian, VP of Product at Shopify
We're continuing to expand shopping across Live, Shorts and long-form video to help more creators connect with their viewers and fans in fun, creative ways and we can't wait to see how our creators bring shopping to life on YouTube.
Written by Youtube (Author: David Katz)
Link to Original Blog: https://blog.youtube/news-and-events/youtube-shopify-integration-merch-shopping/