Traveling can be a source of joy and excitement, especially when meaningful experiences are involved. In the last year, we've seen searches for "fun activities" reach an all-time high in the U.S. That's why we're continuing to make it easier for people to discover things to do on Google, and for businesses to connect with these new potential customers as they plan their trips.
Compare ticket prices on Google Maps
Last year, we began showing ticket booking links on Search when people look for attractions, like the Boston Tea Party Museum, to help them quickly compare admissions prices across different partners. Now, this ticket information is available on Google Maps as well, where travelers often plan their itinerary for the day.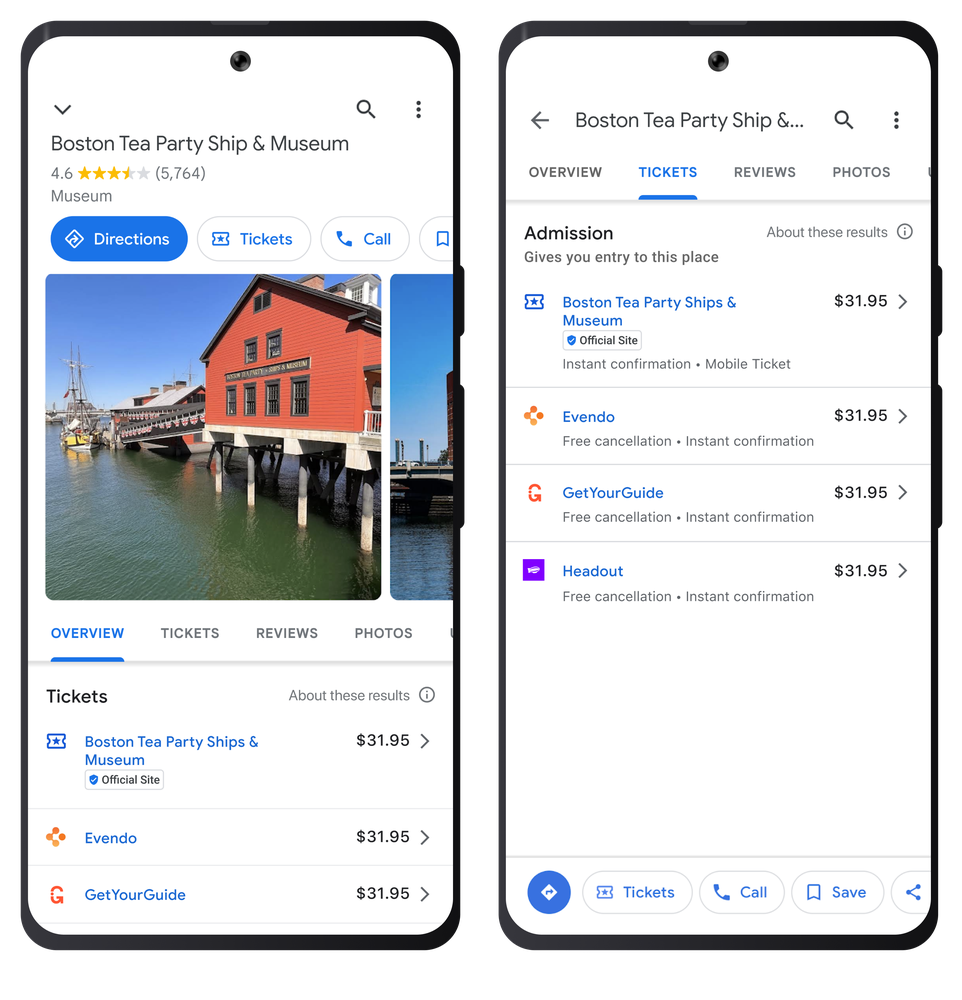 We're also starting to show booking links for experiences connected to a particular attraction, like a combined Statue of Liberty and Ellis Island tour. This feature is currently available on Search and will also be available soon on Maps.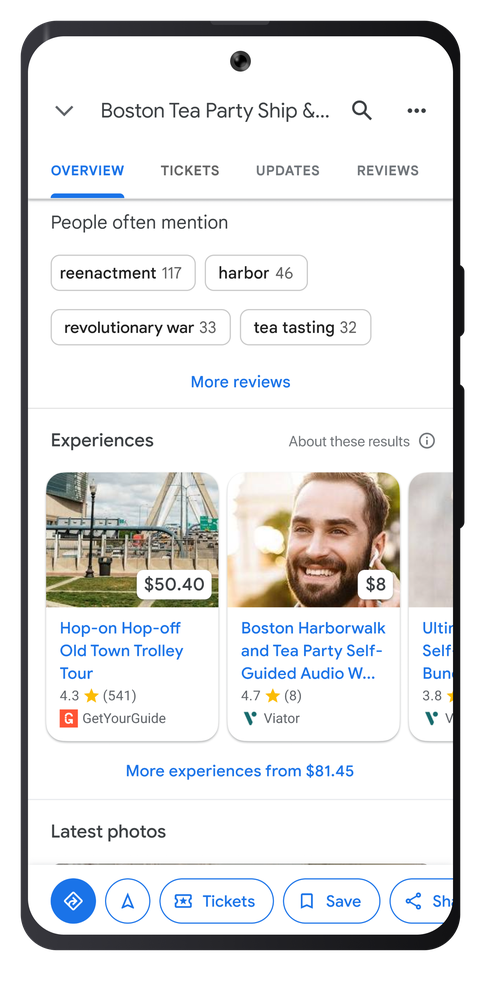 We are also starting to show booking links for experiences connected to a particular attraction.
In the near future, we'll also begin displaying booking links for tour and activity operators on their Search and Maps listings when people query their business name, like "John's London Bike Tours."
Edit ticket prices directly through Google Business Profile
Attraction, tour, and activity operators can work with an approved connectivity partner to provide travelers with the most up-to-date pricing information through a feed integration. Beginning today, attraction owners can also directly edit their ticket prices on Search and Maps through their Business Profile, and this functionality will soon be available for tour and activity operators as well.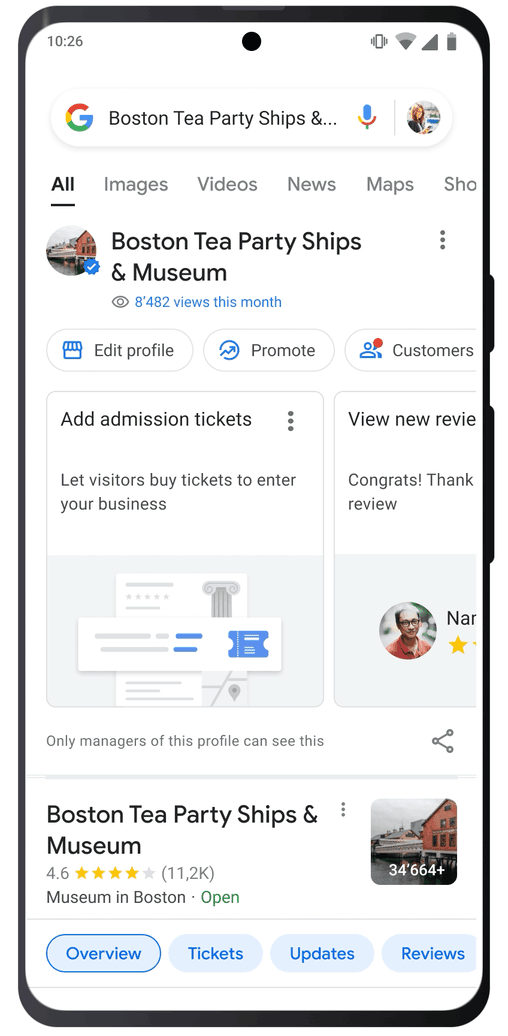 Help even more customers find you
Last year we introduced a new ad format on Search that helps advertisers stand out and drive more revenue by showing details like pricing, images and reviews when people search for things to do. Now, this ad unit has expanded coverage to include more countries and languages and is eligible to appear on individual attraction listings on mobile Search. These ads can be set up using the same data feeds that power the free ticket booking links on Search and Maps, so it's easy to get started.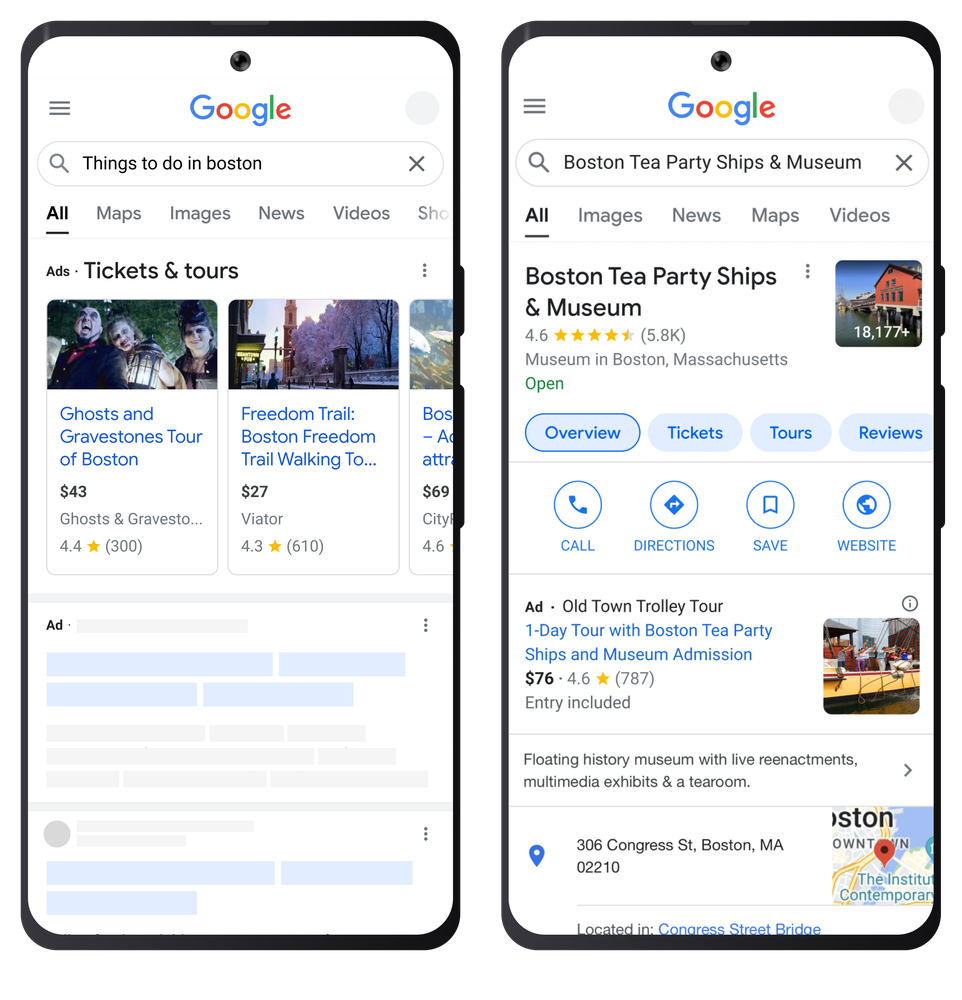 Written by Google (Authur: Richard Holden)
Link to Original Blog: https://blog.google/products/ads-commerce/new-travel-tools-to-reach-potential-customers/